7th Conference on Natural Channels Systems: Postponed to 2023
Balance:

Balancing Driving and Resisting Forces to Achieve Project Goals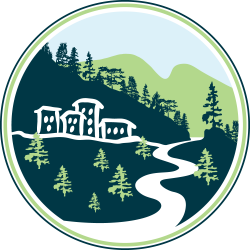 Due to the situation with COVID-19, Natural Channels Conference has been rescheduled to 2023.


We are so thankful to all who have contributed and worked on the plans for the 2020 conference, but in order to ensure the health and safety of our participants, staff, sponsors, exhibitors, supporters, volunteers, and the public, cancelling the 2020 conference was the best and most responsible course of action. We understand this decision may inconvenience you, and if so, we sincerely apologize.

We are looking forward to seeing everyone in 2023. For updates and news about related events, please join our mailing list.
The Countdown to the 2020 Natural Channels Conference Is On!
days

hours

minutes

seconds
Join us in Guelph, Ontario, July 6-8 for the the 7th International Conference on Natural Channels Systems
---
Keynote Speaker Announcement
The 2020 Keynote Speakers have been announced. Learn more here.
---
Natural Channels Initiative Newsletter
Subscribe to the NCI newsletter and stay up-to-date with the latest conference news and announcements.
---
The first Natural Channel Systems conference was held in Niagara Falls in 1994. The key message conveyed at that conference was that the erosion and water quality problems we have in our watercourses are a disease and the technological solutions we throw at them are drugs intended to deal with the symptoms. This message still holds true today.
At the core of the Natural Channel Initiative is to manage our watercourses to be naturally functional, dynamically stable, healthy, productive, sustainable, to deal with the fundamental root cause of issues, and to work with the natural processes taking place within our river systems.