Natural Channel Systems Conference is pleased to confirm the following 2023 keynotes (more to come):
Dr. Peter Wilcock
Dr. Peter Wilcock, Dept. of Watershed Sciences, Utah State University, will speak about the principles and strategies for effective stream restoration.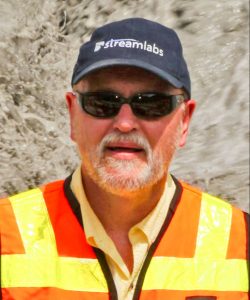 Prof. Wilcock received his PhD in Earth Science at MIT in 1987 and specializes in erosion and sedimentation processes and their application to stream and watershed restoration and management. His research spans grain-scale mechanics, sediment-channel interactions at the reach scale, and the control and management of sedimentation at the watershed scale. Applications include channel restoration, reservoir and channel response to dam removal, and reservoir operations for downstream channel maintenance. He has worked extensively in experimentation, field observation, and computer simulation of sediment systems and has published more than 100 peer-reviewed articles. Dr. Wilcock has provided expert and litigation consultation to industry and government agencies. After serving on the faculty of the Whiting School of Engineering at the Johns Hopkins University for 27 years, he joined Utah State University in 2014 as Head of the Watershed Sciences Department in the Quinney College of Natural Resources. Prof. Wilcock is a Fellow of the American Geophysical Union and received the Hans Albert Einstein Award from the American Society of Civil Engineers for outstanding contributions to the understanding of sediment transport in gravel-bed rivers.
Cynthia Graham
Cynthia Graham, landscape architect, Public Works, Environmental Services, City of Hamilton
Cynthia is a registered landscape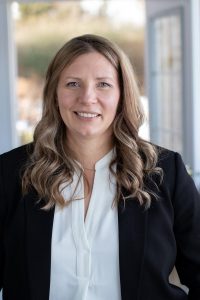 architect who has worked in municipal practice for the City of Hamilton for 15 years, overseeing park, trail and open space design and construction.  She leads a team of 13 professional staff to ensure that the residents and visitors to Hamilton have access to high quality outdoor recreation spaces.  She graduated from the University of Guelph with an undergrad in Environmental Science, and again 3 years later with a Masters in Landscape Architecture.  Throughout her career, she has tried to marry both science and art to balance the needs of nature with the needs of humanity.  She is an elected councillor for the Ontario Association of Landscape Architects (OALA), and is the co-chair of the Municipal Outreach Committee, as well a member of the executive and board of the Canadian Society of Landscape Architects (CSLA) as the chair of the Finance and Risk Management committee.  In recent years, she and her team in Hamilton have pushed for Low Impact Development features, including stormwater capture on park development projects.  In March 2020, her article on shoreline protection work in Hamilton was published in Municipal World magazine.